Maybe there's something in the water supply but there seems to be a bit more drama in the field than usual. Two particular flashpoints of interest are Indianapolis via the Indianapolis Symphony Orchestra (ISO) and Boston via the New England Conservatory of Music (NEC).
Flashpoint #1 – Indy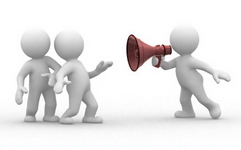 The 2/4/2012 edition of the Indianapolis star published an article by Jay Harvey that reports on the hasty departure of ISO president and CEO Simon Crookall. The article starts off with the statement "Simon Crookall's abrupt departure Thursday from the Indianapolis Symphony Orchestra was entirely voluntary, the organization insists" but what's really interesting here is if you follow Harvey's writing, you know he's not the sort of cultural writer to jump to conclusions or wander around waiting to ambush folks with baited questions.
Consequently, if Harvey is asking questions about the nature of Crookall's separation with the ISO, it would be worthwhile to keep your ears and mind open.
The remainder of the article is a very even handed overview of recent events as they intersect with Crookall's departure and there's enough material to leave most folks scratching their heads wondering what else is going on inside the organization, such as this (emphasis added):
Administrative changes that Crookall announced to ISO staff, board and musicians in January, including the departure of Martin Sher, vice president for artistic administration, will remain intact for the time being, [Interim ISO CEO Jackie] Groth and [ISO board chair John R.] Thornburgh said.
Very curious indeed (and for even more questions, check out one of Harvey's Indy Star blog posts).
Flashpoint #2 – NEC
Events in the NEC vs. Zander drama crossed a waypoint this weekend when the Boston Globe published an article on 2/5/2012 written by Geoff Edgers which presents an incredibly thoughtful and comprehensive interview between the author and Benjamin Zander.
As most folks following the situation are already aware, there's much more to this saga than what originally appeared in print. Zander comes across in unfiltered fashion and comparably understated, yet dignified, tones for a conductor who has a reputation for being anything but dull.
After getting through the opening content, what's really worth noting is Edgers' focus on the process NEC used vis-a-vis Zander's dismissal and the potential to boomerang.
Zander's firing also has raised questions about NEC's approach. Why wasn't he suspended so the school could take more time investigating his role?
In addition to The Globe's article, Norman Lebrecht has been keeping close tabs on developments and has a number of articles worth perusing if you're interested in getting to the bottom of the drama.
In the meantime, don't expect an end to the drama in either situation any time soon but at the same time, stop and soak all of this up if for no other reason than to help recognize the potential for drama in your own workplace so that you can be better prepared to avoid it.