There's a fascinating op-ed piece in the 3/14/2012 New York Times by Greg Smith, the former Goldman Sachs executive director and head of United States equity derivatives business in Europe, the Middle East and Africa. The author pours out his heart about the erosion of ethics and internal culture within the infamous firm since he joined 12 years ago (H/T Bruce Hembd), and it got me thinking about similar issues inside this business.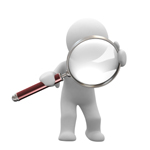 For example, outsiders looking into this field might have a difficult time wrapping their minds around the series of enormously contentious labor disputes initiated by concessionary driven budget cuts coupled alongside what could easily be considered generous improvements to CEO compensation/benefits/perks.
Now before anyone jumps the gun to assume this is a punching bag piece against CEO compensation, just slow down a bit.
There are plenty of executives in this business who do a remarkable job and are worth every penny they are paid. And to make sure everyone's on the same page here, it is worth pointing out that executive compensation levels are calculated and approved by each respective organization's board of directors.
At the same time, the numbers paint a clear picture that increases to average CEO compensation in this field have outpaced respective employee improvements by a considerable degree, even after the economic downturn.
So when examined alongside Smith's op-ed, which chronicles an alarming decline in ethics and integrity within all levels of Goldman Sachs, it shouldn't come as any surprise to anyone in the business that our cumulative reputation might be suffering in the wake of some high profile executive gains alongside employee cuts, which transpired before and after the economic downturn.
If nothing else, when it comes to internal culture, one sure fire way to poison the well for decades to come at any size organization is gross negligence of ethical standards.
What do you think; does Smith's op-ed have any value for this business? Do you think there are any unethical practices with regard to executive compensation in the field worth noting? Likewise, how about exemplary ethical practices?