We wouldn't normally have back-to-back Louisville articles here unless there was something sincerely important to report but since next week's schedule is assigned to Take A Friend To The Orchestra week contributions, it seemed fair to post a little something today about the potential for a deal emerging from Louisville within the next week.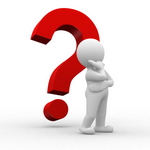 A press statement issued by the Louisville Orchestra Musicians Association (LOMA) on 4/12/2012 asserts that both sides in the ongoing labor dispute "are very close to signing a 1-year bridge agreement."
The parties are very close to signing a 1-year bridge agreement, where the current musicians will immediately return to work and all parties adhere to binding recommendations under a mutually agreeable orchestra professional; which the musicians have already agreed to. Metro Council President Jim King is brokering the negotiations, and all sides sincerely appreciate his determination in resolving this long-standing dispute.
When asked for clarification on the section excerpted above, LOMA media contact Ryan Hardesty indicated that the musicians have not proposed any names for individuals to serve in the capacity of arbitrator nor had the board agreed to accept binding recommendations outside of their previously stipulated arbitration terms.
Nonetheless, LOMA has scheduled a press conference this afternoon at 12:00 noon CT to discuss the current state of these talks so additional details will hopefully emerge.
All of this could amount to more of the same or it may finally produce something of substance. History indicates preparing for the former but in the end, it only takes one right idea both sides can agree on for things to resolve.
You'll find updates here if anything substantive emerges.
Updates
10:04am CT: Additional details on all of this in a recent article from Louisville Courier-Journal's Elizabeth Kramer. It doesn't seem that the deal is as potential as the musicians are purporting.
10:06am CT: Download a copy of the LOMA press statement.
2:00pm CT: It seems all of this was much ado about nothing. At LOMA's press conference, the musicians said that "We initially called this press conference to talk about the current state of discussions with the Louisville Orchestra Board of Directors and its management to end our lockout. However, we have no comment this afternoon, as negotiations are moving forward and we do not want to upset that balance." Download a copy of the entire LOMA statement (and subsequent non-answer).