All things being equal, the 2012 Orchestra Compensation Reports are scheduled to launch on Monday, June 25, 2012 and there's one very big change in store. I can't tell you exactly what that is just yet other than to say that I'm hoping the changes will be something that can be adjusted retroactively.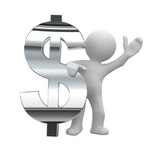 Regular users have hopefully noticed that one of the new navigation menu funnels is dedicated exclusively to compensation and finance resources. As of now, it includes navigation shortcuts to the free and premium versions of the Annual Orchestra Compensation Reports as well as the recently updated Financial Reports but the plan to expand those shortcuts once traffic patterns are identified in user metrics beyond what is already known.
Speaking of user metrics, the compensation reports are among the most popular items here at Adaptistration. In fact, from January 1, 2012 through June 11, 2012 the single most popular piece of content is the 2011 compensation report for Music Directors followed closely by the financial reports page.
But the best analysis doesn't replace time tested feedback so take a moment to leave a comment or send an email with your observations on what might make for useful compensation and finance related resources. Is there something you regularly look for but have trouble finding? Is there something that doesn't exist but would be handy to have?