An article by Graydon Royce in the 6/11/2012 edition of the Minneapolis Star Tribune reports the ongoing negotiations at the St. Paul Chamber Orchestra (SPCO) are not going well. Apparently, the musicians have rejected the association's initial offer that focused on achieving a 14 percent cut in expenses by reducing the number of weeks for most of the chamber orchestra's salaried musicians from 35 to 20 and as few as 15 for a small number of unnamed positions.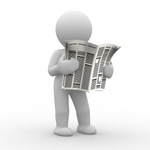 At the same time, the SPCO's board chair and interim president, Dobson West, was quoted saying the organization still plans to present the same rough number of concert events per year, even if the reductions are ultimately accepted.
"We view our proposal as not changing our commitment to the community as far as putting on 100 to 120 concerts a year. And we would expect that under any proposal, the audience should expect to see the same musicians."
Perhaps unsurprisingly, the last bit of West's statement is entirely beyond an employer's control and if the Detroit Symphony work stoppage determined anything, it concluded that conventional wisdom dictating professional musicians have little to no employment options is not way the field actually operates. Before the ink was figuratively dry on Detroit's concessionary agreement, large portions of principal, fixed chair, and section musicians left for other opportunities.
What's unusual about Royce's article is it presents information from early stages in the bargaining and although the musicians have formally rejected the initial concessionary cuts, there wasn't an attempt (at least none that were reported) on part of the SPCO to present the typical sort of "let's all calm down" statement acknowledging that "although an initial offer was rejected both parties continue to negotiate in good faith to reach a mutually agreeable resolution."
Instead, the SPCO opted for zero-sum approach popularized in such recent labor feuds such as Detroit and Louisville.
West said the board, in response to musicians' concerns over guaranteed weeks, planned to present a revised plan that raises those figures but keeps the overall savings the same.
If nothing else, the SPCO's reported troubles are a strong indication that all of the new model hype from the early part of the century lauding enhanced musician involvement, increased flexibility in work rules, etc. didn't have much impact on providing the organization with the ability to navigate troubled waters.
Nor did it have much impact on how both sides approach contentious bargaining. In addition to the board's zero-sum strategy, Royce reports that according to SPCO bassoonist and musicians' committee chair, Carole Mason Smith, the musicians have hired a public-relations firm to "get their message out." However, there was no indication as to what that message might contain.