The 6/21/2012 edition of the Florida Times-Union reports in an article by Charlie Patton that the Jacksonville Symphony Orchestra (JAX) is once again running large deficits and considering sizable cuts amidst the expiration of the musicians' collective bargaining agreement. The orchestra instituted large cuts in 2008 following a contentious labor dispute and lockout but it appears the group has not parlayed those concessions into projected stability.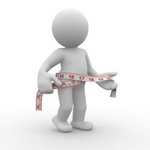 Patton's article reports that the orchestra is carrying a $3 million accumulated debt and JAX board finance committee chair, Kay Nichols, projects that figure to grow to $4 million at the end of the 2012/13 season without substantial cuts or similarly substantial increases in revenue.
One item that is already different from the 2008 dispute is the involvement of JAX music director, Fabio Mechetti, who remained mostly hands-off during the previous work stoppage.
In a written statement sent from Brazil to the symphony association's annual meeting, music director Fabio Mechetti asked the board to do everything it can to maintain the orchestra's "quality and artistic excellence."
Nonetheless, the scenario is beginning to shape up as another zero-sum bargaining dispute with a board espousing a lower underlying operating level. This sentiment was captured in the article via a quote from JAX board chair, Dick Pierpoint.
"…we have an $8 million orchestra in a $7 million town. What we want is to get the city to be an $8 million town. We don't want the orchestra to be a $7 million orchestra. … But we can't keep kicking the can down the road. … It's just suicide."
According to the article, JAX principal clarinetist Peter Wright indicated the musicians are apparently looking to avoid the animosity ensured in 2008.
"I ask you to make a fair agreement in a tactful way and avoid the mistakes of the past," Wright said.
JAX executive director Stacy Ridenour was quoted saying the ultimate solution to a new agreement and eliminating accumulated debt is through cuts in expenses and increases in revenues. Hopefully, the group will be able to find suitable middle ground in lieu of revisiting the unpleasantness from 2008.
To learn more about the 2008 labor dispute, you can visit Adaptistration's Jacksonville Symphony Orchestra article archive.