News started flowing out of Indianapolis on Tuesday as a result of the eleventh hour labor negotiations between the Indianapolis Symphony Orchestra (ISO) and its musicians. The latter went public with what they assert are draconian austerity measures being proposed by the board and all things being equal, those details should be center of attention; but there's something ISO stakeholders should be even more concerned about.
Simply put, the ISO's state of near complete leadership vacuum has far more impact on the institution's fortunes as compared to terms either side is pursuing vis-a-vis negotiations. To fully understand the issue, simply examine the current ISO executive roster:
Vacant
CEO
VP of Marketing & Communications
VP of Development
VP of Artistic Administration
Filled
VP & General Manager
VP of Human Resources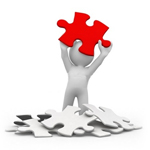 Even in the best of times, an organization the size of the ISO with so many key positions vacant is in a highly unstable position but when you toss in intense economic distress, a stalled recapitalization campaign, and contentious labor negotiations, it's a recipe for disaster.
For the time being, forget all of the typical spy vs. spy rhetoric coming out in news reports from folks like League President and CEO Jesse Rosen ("it's the economy, stupid") and ICSOM chairman Bruce Ridge ("it's the management, stupid"). Folks can argue about the prognosis until they are blue in the face but this patient needs immediate triage before catastrophic cascade failure begins; because once it does, no degree of stakeholder vision, bridge funding, endowment raiding, or austerity measures will stop it.
To that end, the ISO's immediate course of action should be clear:
Stop focusing on long term strategic initiatives by way of labor negotiations and focus your efforts on attracting leaders.
Secure a short term labor agreement capable of cultivating enough fiscal and artistic stability to attract the best possible executive candidates.
Don't worry about securing backloaded contract terms; you can deal with recovery and parity later because the reality is if things don't improve, they will be moot points anyway.
Get your house in order vis-a-vis the board: if there's dysfunction, address it; if there are factions, bring them together.
A Broader Perspective
For more than three decades, ISO stakeholders have favored stability over risk and internalized a "slow and steady wins the race" culture. So the real mystery in all of this is how things became so bad in such a short period of time. Forget "the economy" excuse; that is undoubtedly an element in the overall equation but not enough in and of itself to disrupt an institution with a reputation in the field as being one of the more economically cautious organizations.
Perhaps unsurprisingly, it seems clear that the organization got off track in recent years and even though uncovering the reasons would be a fascinating study, even that should take a backseat to the triage work at hand.
The good news in all of this (and yes, good news exists) is the organization hasn't passed a point of no return and the stakeholders have an opportunity to shift gears and focus on triage. Once that is accomplished and capable leaders are secured, they can return to pursuing longer labor agreements and strategic planning.