Following yesterday's post, The Real Issue In Indianapolis, a number of readers wrote in asking about the actual negotiation terms currently proposed by both sides. I would caution anyone from getting too wrapped up in the details of terms at this point but here's an overview of current proposals.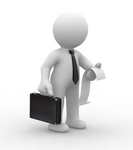 Keep in mind, the Indianapolis Symphony Orchestra (ISO) management is currently abiding by a press blackout so all of the details about their offer have come from musician spokespersons. Nonetheless, those details have been reported throughout a few different outlets, most notably some excellent articles in the Indianapolis Star by Jay Harvey, as well as the musicians' website:
Convert the defined benefit pension plan to a 403(B) contribution fund (the ISO is not part of the AFM-EPF and there was no information on a proposed transition process).
Move from a 52 week season to a 38 week season; which entails removing up to two pops concerts, up to six classical concerts, and half of the current summer performance schedule.
Reduce roster from 87 to 63 musicians via attrition plus 14 positions eliminated by September 3, 2012.

41.5 percent decrease in annual salary (no word on the actual weekly compensation figure).
None of the reports mention any proposed changes (from musicians or management) to musician health care benefits, vacation weeks, electronic music guarantees, seniority pay, donated services for fundraising purposes, or other similar items.
At the time this article was published, there were no notices at the ISO website about negotiations while the musicians have been posting information about management offer at their website and Facebook page.
Although the musicians have been providing some details surrounding management's proposals, they have not yet provided the same degree of detail surrounding their counter offers. At the time this article was published, the musicians have offered overviews that provide cumulative savings over the term of the proposed five year agreement, but no information about exact what sort of concessions will be offered to achieve those savings.