In the wake of grim news from Indianapolis last week I enjoyed a fascinating email conversation with a colleague that produced one of the best anecdotes I've come across that balances the rising tide of defeatism. Given that is all too easy for orchestra leaders feeling beat down by the economic downturn to succumb to pessimism, and with his permission, I wanted to share what he had to say with everyone.
Until one has experienced it, having success in raising resources based on creating a vision of what transformational art can do is I fear a theory to many.
By coincidence, the Seattle Symphony sent out an e-blast the very next day announcing that they reached their 2011-12 fundraising goal and regular readers likely recall the good news article about them from 8/16/12 that focused on momentum resulting from renewed institutional vision and stakeholder buy-in.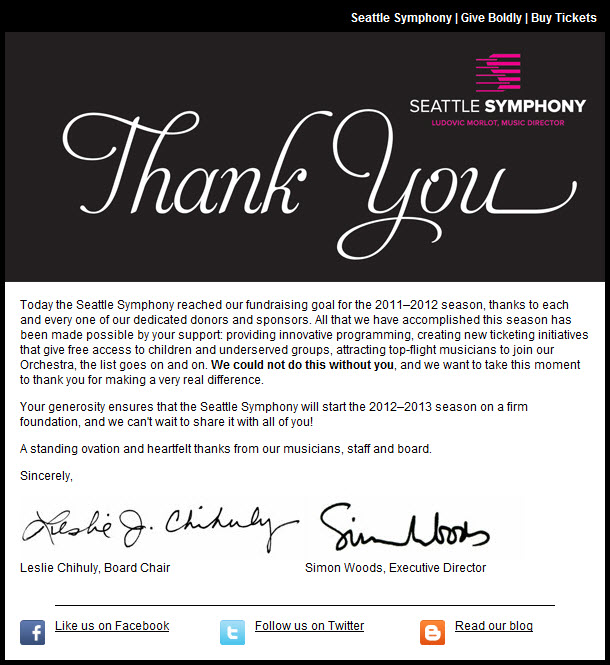 Being a firm believer in everything happening for a reason, I think this is precisely the sort of message that needs to receive a spotlight right now so take an extra moment today and share this with colleagues and friends throughout your social networks.