We're going to do something out of the ordinary today in that this will be a purely promotional post. Specifically, I want to draw attention to the Seattle Symphony Orchestra's (SSO) Music Beyond Borders: Voices from the Seven concert that took place on 2/8/2017.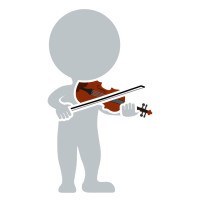 The concert is unique and worth special attention for a few key reasons:
It tackles the high profile political issue of the immigrant ban head-on by programming music from Iran, Iraq, Libya, Somalia, Sudan, Syria and Yemen.
The concert was organized by the orchestra's musicians and is free of charge (it sold out within hours of the announcement).
The concert was simulcast free of charge in the 500-seat Illsley Ball Nordstrom Recital Hall as well as the SSO's Facebook page.
The SSO concert was organized by the Seattle Symphony & Opera Players' Organization (SSOPO), and according to a SSOPO rep via their Facebook page, the musicians are donating their services for the entire event and participation among members is voluntary.
This concert marks the latest in a series of actions and decisions from orchestras in response to a rapidly changing political climate. One recent example came from the San Francisco Symphony's decision to cancel a scheduled tour event in North Carolina in response to the state's decision to curb LGBT civil liberties.
Staking out political positions always carries a degree of risk and historically, professional orchestras tend to steer clear of any related controversy. Nonetheless, it appears this pattern is rapidly changing as groups move from carefully worded statements and programs that rely on creative subtext to unambiguous messaging. For example, here's the official statement which accompanied the event:
The arts community across the country has been contributing in meaningful ways to the discussion around immigration following the recent executive order restricting travel and immigration from these countries. As artists and Americans, we are committed to freedom of expression and the open exchange of ideas which create an environment of mutual understanding and the capacity for empathy. At the Seattle Symphony, we are inspired to add our voice in the hopes that we can come together through music.
Do you have a similar event planned at your ensemble or do you know of anything similar at other orchestras? If so, I'd love to hear about it so please leave a comment or drop me an email.