Following an initial press blackout, the Indianapolis Symphony Orchestra (ISO) launched a PR campaign related to the ongoing labor dispute with their musicians. They released a lengthy press statement on 9/3/2012 that provides rationale for some of the austerity measures being pursued in the new collective bargaining agreement.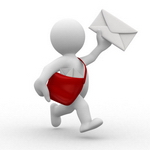 According to quotes in the statement from ISO board chairman, John Thornburgh, it appears that the ISO board sees itself in the same light as Detroit and Philadelphia and that the way forward is to pattern the orchestra's strategic vision after solutions pioneered by those ensembles.
"Hard as it is to contemplate, the model that Indianapolis, Philadelphia, Detroit and other orchestras have used for decades simply needs to be revisited, with the goal always being to retain and attract the highest quality possible with the resources available."
On the same day the ISO released that statement, the musicians of the National Symphony Orchestra held a ratification meeting for terms related to a new four year master agreement that continues the organization's trend of improvements to traditional compensation and work rules (details).
Similarly, on 8/31/2012 the Seattle Symphony announced that the organization met its fundraising goal for the 2011/12 season (details) and there are a number of other orchestras in recent years that have met annual fund goals, endowment recapitalization campaigns, and settled on labor agreements that provide null growth as well as improvements to compensation (Chicago, San Francisco, Los Angeles, Boston, Nashville, Oregon, etc.)
In the end, given the breadth of available examples, from institutional calamity to growth-centric sustainable success, perhaps the best type of comparative assessment for gaining perspective is to forego the process entirely in favor of one that focuses internally. After all, reaching for convenient peer comparisons in today's orchestra field is an approach that works equally well for the goose as it does for the gander.