According to an article by Charlie Patton in the 9/18/2012 edition of the Florida Times-Union, the Jacksonville Symphony Orchestra's (JSO) board has declared an impasse and will impose the terms of its most recent offer. That offer includes a 20% reduction in base compensation, four less weeks in the season, and no less than 45 percent cuts in health care benefits (the figure for the latter increases via family coverage). It is unknown if any work rule changes are being imposed.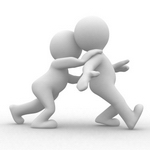 The orchestra's season opener is scheduled for September 28th and although the board has indicated they will not lock the musicians out, they will impose their last contract offer, which forces musicians into a position on whether or not to strike. To that end, there has been no word from musicians if they plan to strike although they did release a letter dated 9/14/2012 addressed to the JSO board of directors.
The letter asserts that the board's negotiating team has yet to amend any economic conditions in their offer over the duration of negotiations. The musicians also express dismay over the joint stakeholder strategic planning process put into motion following their last contentious negotiation that was presented as a solution for preventing a similar scenario in the future.
Lastly, the letter accuses the "executive staff," which must undoubtedly include JSO executive director Stacy Ridenour, of acting duplicitously and using season planning as future negotiation leverage.
While ostensibly bargaining in good faith, the executive staff clearly planned for this confrontation more than a year before negotiations began, unilaterally changing the season start, among other things, apparently believing this would intimidate musicians yet pass unnoticed by the public and other interested parties, such as you. And although a National Labor Relations Board charge of bad faith bargaining would certainly be appropriate, we want you to know that we have withheld filing because we don't think legal action against the JSA is how to solve the problem of arriving at a fair contract, which in the end must be worked out among ourselves – the people who most care about the quality and future of Jacksonville's Orchestra.
Currently, the JSO is still selling tickets for opening concerts and their website asks ticket buyer to be patient when calling in as the box office is "receiving a high volume of calls." there is no information about potential refunds, exchanges, or credits.