Although you wouldn't know it from local press, but if appears that the Spokane Symphony Orchestra (SSO) and its musicians are approaching a potential showdown. According to the SSO musicians, management offered a last, best, and final offer on Thursday 10/11/12. The two year proposal reportedly contains a 13 percent reduction in core orchestra salary, no guaranteed wages for the second year, and what the musicians characterize as an overly restrictive attendance policy that will make earning additional pay outside of the SSO more difficult.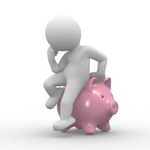 Details are slim as the SSO website has no statements about the offer and there are no local newspaper articles. The only information is available via the musicians' website and Facebook page although the details presented in both platforms are vague.
At the time this article was written, there were no press statements and no information regarding whether or not the musicians intend to conduct a ratification vote on the current proposal.
The SSO situation is not unlike the one in Richmond VA where the lack of information creates more questions than answers although in the case of the latter, the local news has finally picked up on the dispute.