The last time the folks over at SoundNotion.tv invited me on their program, it was to talk about the good news stories in the field. But in the wake of this season's bumper crop of labor disputes, it's time to take a longer, harder look at the reality surrounding some of those scenarios. Granted, if you're expecting some sort of Fox News for Culture approach*, then prepare for disappointment.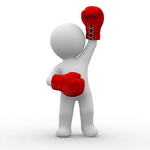 Instead, I expect it to be more akin to the sort of Minnesota Orchestra Redline Agreement analysis we started earlier this week, but in talking head format. And since the show isn't until Sunday morning, you have a bit of time to let me know what you think the show should cover. So don't be shy, take a moment to send in a comment with your suggestion(s).
Who

The crew from SoundNotion.tv and me.
When

Sunday, October 28th at 11:00am(ish) Eastern.
Topic

The 2012/13 bumper crop of labor disputes.
Where

*From me at least, I can't speak for the SoundNotion crew.