Following the Minnesota Orchestra Association's (MOA) announcement of additional concert cancellations through 4/7/2013, the organization now stands the very real potential for cancelling the entire 2012-2013 regular season. Using the MOA's public rationale and pattern for timing cancellation notices since the lockout began combined with the final event date of 6/2/2012, it is fair to assume that the organization will terminate the remaining season anytime from Friday, April 5 through Friday, April 12.
In the meantime, it shouldn't come as a surprise if an additional week or two of events were cancelled by the end of the February.
It is worth noting that the 2010-11 Detroit Symphony Orchestra labor dispute came to
end
when musicians acquiesced to most of their employer's demands over the weekend of 4/6/2011.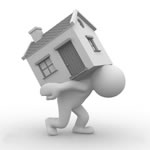 The only exception to this timeline is if the MOA intends to use cancellations as a tool to leverage musicians into ratifying a sharply concessionary agreement. In that instance, cancellations are a common tool used by employers for steadily ratcheting stress among musician employees. More worrying means more fear and more fear means decreased resolve.
Each cancellation notice administers a financial and psychological blow and delivering them with increased frequency has traditionally been a tactic in this field for breaking musician resolve.
But given the very different attitude and environment that is contemporary orchestral labor disputes, it would be hasty to assume that previous results guarantee future outcomes.
In response to the MOA's cancellation notice, the musicians issued their own statement which questions whether or not the MOA's end game was to cancel the entire 2012-13 season.
While continuing to build the $52 million Orchestra Hall lobby, with $14 million coming from taxpayer dollars, this latest set of cancellations through April 7, includes 10 Young People's Concerts, as well as a week-long residency serving the community of Bemidji. Through these cancellations, Management has taken another step toward throwing away the entire Orchestra season, leading us to ask, "Was this the plan all along?"
Postscript: If you're a fan of the Minnesota Orchestra Musician's aFcebook page, there's a wonderful photo gallery from the Grammy Celebration Concert (photos courtesy of Courtney Perry). Although all of the images are touching in one way or another, one of the real highlights is the image of Stanislaw Skrowaczewski and Osmo Vänskä.