Almost as if on cue, the Minnesota Orchestra Association (MOA) announced that it has cancelled all concert events through April 27, 2013. In an effort to make the cancellations appear magnanimous, MOA President and CEO Michael Henson told MPRNews that the MOA has not "intentionally…cancelled the rest of the season because we want to send a very clear signal…that we really want to negotiate and find a settlement."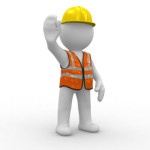 The MOA announcement continues to focus on well worn talking points leveling the blame for the lockout on a lack of a formal musician counterproposal.
We've examined why this is an unjustifiable rationale in articles dating as far back as 11/29/2012 and nothing has changed since that time. In short, if both sides are negotiating in good faith, there's nothing to stand in the way of working through every requisite item one by one.
The musicians have expressed similar concern over a lack of responsiveness surrounding their sticking point of performing an independent financial analysis. According to the musicians, although both sides have agreed in the most general sense to the undertaking, the MOA is insisting on using their own recommended authority to perform the analysis while the musicians have presented their own candidate.
As a compromise, the musicians proposed conducting the analysis in joint fashion with both sides selecting their own authority, thereby theoretically producing an analysis team with complimentary skill sets. According to the musicians, the MOA has yet to respond to this suggestion while the MOA asserts talks are "ongoing to agree to terms for the analysis."
Moreover, the MOA has explained that their only interest in conducting a financial analysis is restricted to "testing the accuracy of the organization's Fiscal 2012 results, as well as the forward-looking financial assumptions upon which the organization's strategic plan is based."
Although the decision to agree on a financial analysis may seem like progress, it appears that both sides are as far apart now as they were at the onset of the lockout.
In the end, the latest event cancellation is exactly what was anticipated back on 2/11/2013. You can expect the next announcement to be the final blow to the 2012/13 season unless the MOA decides to adopt an eleventh-hour strategy to play on stakeholder anxiety by filtering out the cancellations over the course of weekly announcements.