According to an article by Janos Gereben in the 4/8/2013 edition of the San Francisco Classical Voice it appears that the San Francisco Symphony Orchestra (SFO) may not be as close to an agreement as once believed. Gereben reports that neither the SFO nor the musicians have confirmed official approval of the tentative agreement that put the musician strike to an end last week; in fact, it appears that the musicians have postponed the requisite ratification meeting.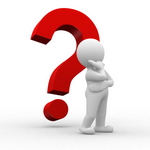 The first and only reliable information came in an e-mail Sunday evening, one week after announcement of the tentative agreement, in answer to a question to David Schoenbrun, president of Musicians Union Local 6, who apparently is not directly involved in the day-to-day talks. He wrote: "I just heard the rat. vote has been postponed — no new date that I know of, but hopefully within the week."
Fortunately, SFS patrons and supporters have a little experience under their belt with the whole hurry up and wait approach.