Following up on yesterday's post about the assertions made in a San Francisco Symphony (SFS) musicians' statement that the SFS attribute their decision to go on strike due, in part, to ineptitude on the part of the board's negotiation team. I contacted SFS Director of Communications, Oliver Theil, to see if the SFS had any response.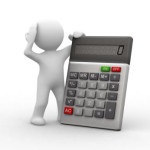 The SFS musicians stated the following:
The Musicians agreed to look at ways to help achieve savings in Health Care and for more than three months invested large amounts of time and money into studying a proposed Health Plan that in the end was too good to be true. The Management overestimated the savings by $700,000 and didn't realize their mistake until March 12, forcing the Musicians to strike on March 13.
According to Theil, the $700,000 change was the result of the health care provider modifying an estimate.
"During the course of negotiations, one of the potential health care providers under consideration adjusted their quote," said Theil."The musicians were notified of this rate change as soon as we learned of it."
Perhaps unsurprisingly, this issue, along with others, may continue to be disputed by both sides for an indefinite period of time. But the aspect worth noting is how these differences manifest into an ongoing working relationship, both day to day and the upcoming collective bargaining negotiations.
Should both sides fail to resolve these differences, or at the very least come to terms with them, it could be an indication that the next round of negotiations may be as tough, if not tougher, than the one they recently concluded. Simply put, these aren't the sorts of issues stakeholders should leave unresolved if they hope to avoid another acrimonious negotiation.