In the wake of Minnesota Orchestra Association (MOA) music director Osmo Vänskä's intent to resign if the organization doesn't end the season killing work stoppage, all stakeholders have dug in deeper, refusing to give an inch of ground.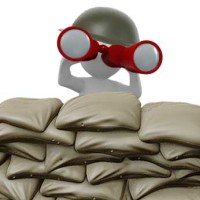 Furious digging activity occurred almost immediately after Vänskä's letter went public. According to an article in the 5/3/2013 edition of the Star Tribune in an article by Graydon Royce, MOA board chair Jon Campbell appeared irritated by Vänskä's demand. Moreover, that irritation was punctuated by a complete and utter indifference toward the very real potential for Vänskä's departure.
"I'm disappointed because he agreed to the new business model and he's in a way not really able to stick with the plan we all had," Campbell said. "We've been pursuing a strategy to get serious negotiations going and I don't think there's anything in the letter that alters the plans we're working on."
A few days prior to Vänskä's letter, a representative committee of musicians addressed the MOA board calling for an end to the lockout as a necessary step in restarting negotiations. According to an article by Royce in the 4/27/2013 edition of the Star Tribune, MOA President and CEO Michael Henson expanded the MOA trench by accusing the musicians for failing to do anything other than engage in deflection tactics.
[Henson] said board members made comments about fundraising, the Orchestra Hall renovation, and the ability of the St. Paul Chamber Orchestra to make a deal with musicians who engaged in intense negotiations. […]

"[Our musicians'] answer was, we can't negotiate until the lockout has been lifted," Henson said.
The article concluded with even more fortifications in the form of the MOA board "unanimously pass[ing] a resolution in support of the board negotiating committee."
The orchestra's musicians responded in kind by buttressing their trenches on 5/4/2013 with an "Open Letter To The People Of Minnesota" where they called for the resignation of the organization's "board leaders" but stopped short of mentioning any individuals by name.
At this point, it appears that there is little hope in the near future for a resolution and observers shouldn't be surprised if a stakeholder decides to spark and arms race in order to get out of mutually destructive war of attrition currently under way.
In the meantime, head over to Sticks and Drones where conductor Bill Eddins has a plan of attack that sidesteps the trenches altogether.