Statements from the Nashville Symphony Orchestra (NSO) board and musicians indicate that both sides have reached a tentative agreement pending musician ratification. Since the musicians are still officially off for the summer, it is likely that they may wait until next week before conducting a ratification vote and if they have provisions for remote voting, that may add a few additional days to the process. But reports from individuals close to the details indicate the agreement is one that the musicians' negotiating committee will recommend and historically, it is rare for the rank and file to not ratify under those conditions.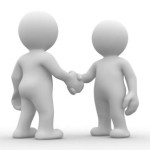 Both sides are remaining very quiet about any details surrounding the pending agreement but if it is good enough to quell hostility between musicians and their employer that began to surface earlier in the month, Nashville may yet become a prime example for how to avoid a crippling labor dispute alongside predatory debt collection to serve as a point of reference for how other orchestras can avoid unnecessary fates such as those in Detroit, Philadelphia, St. Paul, and the ongoing Minnesota Orchestra tragedy.
You can find additional details in an article by john Pitcher in the 8/16 edition of the Nashville Scene as well as an article by Walter F. Roche Jr. in the 8/17 edition of The Tennessean.