Anyone else getting burnt out over Minnesota Orchestra Association (MOA) news? It's bad enough that newsworthy developments are perhaps better defined as regifted spin; consequently, today is the last MOA post at Adaptistration until something profound transpires such as Vanska resigns, an agreement is reached, or something equally shocking takes place (keep in mind, I'm jaded so this will need to reach levels of nuclear powered swine aeronautics to cross my threshold).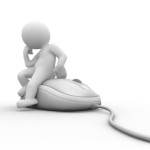 It seems that traditional media is getting a bit strung out over this too as evidenced by the remarkably short article by Graydon Royce in the 9/12/2013 edition of the Star-Tribune reporting on the MOA's renovation unveiling.
What is typically one of the largest PR draws for an orchestra saw nearly as much white space devoted to the labor dispute and controversy as the remodeling details and the only real item of note was a statement from MOA Vice President and General Manager Robert Neu that the hall won't be used "to present any artists…until the contract issues are resolved." At the same time, Neu indicated that statement excludes rentals.
Interestingly enough, and what some might define as ironic, the renovation relocates the administrative offices (sans the artistic admin department) off premises thereby separating managers from musicians. This is a rare move in contemporary concert hall design as history has demonstrated that putting musicians and managers in as close of proximity as possible facilitates healthier working relationships.
Now the MOA and its musicians will be separated in both body and spirit.