More good news everybody! The remaining work for the Orchestra 990 Database Project is complete which means all we need to do is get the Kickstarter campaign material finished up, hook it into the required Amazon Payment system, and the fundraising can begin. In fact, the Adobe After Effects project for the promo video is rendering as I type.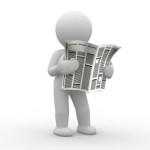 Thanks to everyone for the reward suggestions vis-a-vis our last project update, we've managed to incorporate just about all of them in one form or another.
Just in case you're coming into this without knowing about the project history, you can catch up with these brief articles:
One item we have yet to finalize is a project name, mostly because one of the donor rewards will be naming rights and that might influence the final decision. Granted, the Orchestra 990 Database Project is perfectly serviceable but not very sexy. And even though naming rights are on the donor reward table, that doesn't mean we can't brainstorm something between now and when we launch the Kickstarter next week, so let me encourage you to send in any ideas or suggestions via comment or email.