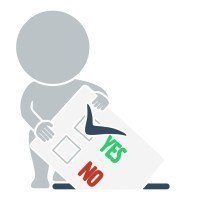 For nine years, the annual Take A Friend To The Orchestra program was a staple of Adaptistration's Spring content. At its height, it generated more than two weeks of contributions each year but after several years, heading all of those cats became a bit overwhelming so I let the program go silent for two years. But after receiving a number of emails asking whether 2016 is the year its coming back, it seemed appropriate to let the readers make that call.
To that end, if we get a simple majority of 1000 readers to cast a vote in favor, you can rest assured it will be back this April.
If the Take A Friend To The Orchestra program is new to you, then you're in for a treat as we have an entire site dedicated to 80 posts of wonderfully inspiring and original content that provides a user friendly way to get your empowerment on.
In order to refresh your memory, there's a list of all the contributors with links to his/her respective article at the end of this post; those marked with an asterisk are reader favorites based on overall traffic.