It is difficult to imagine a clearer sign that the dysfunction within the Minnesota Orchestra Association's (MOA) board is far from over and the reported divisiveness, not to mention resulting inaction, over whether or not to retain President and CEO Michael Henson is about as dire of an omen one could imagine at this point.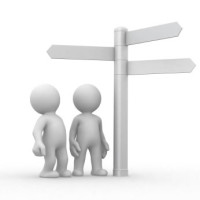 Simply put, if the MOA were a publicly traded company, we would see finance talking heads like Jim Cramer screaming SELL! SELL! SELL! accompanied by a host of cartoonish sound effects.
But the MOA isn't a stock, it is a nonprofit performing arts organization so the once firmly united board we saw during the lockout is now apparently averse to making the genuinely tough decisions needed to get the orchestra moving forward.
Failing to remove Henson only promotes continued agitation between the MOA and its musicians, who have publicly called for Henson's ouster, not to mention alienating organized and vocal patron stakeholder groups. Short of having literally developed the capability to lay golden eggs, whatever value board members see in Henson is certainly counterbalanced by the mountain of disadvantages associated with his continued retention.
According to an article in the 2/28/2014 edition of the Star Tribune by Graydon Royce, the MOA board failed to arrive at any decisions on whether it was in the institution's best interests to remove Henson and invite Vanska back as music director.
Perhaps the saddest aspect of this is none of it comes as much of a surprise to anyone who has been following this metaphorical opera in one tragic, not to mention excruciatingly long, act.
If nothing else, you can brighten up your day with the latest entry in Nick Canellakis series of videos which features none other than one of the figureheads at the center of the MOA drama, former music director Osmo Vanska. Just in case there's any confusion; yes, Canellakis' videos are satirical portraits poking fun at the stereotypical stuffiness of classical music. And in Vanska's case, it demonstrates that he's a very good sport.