One of the mainstays of my traditional consulting work is negotiating individual work agreements; for managers, this usually focuses on executive employment agreements and for musicians, individual overscale agreements and one of the first aspects of that work is to identify non-monetary perks that have variable degrees of value for the client. More often than not, they tend to overlook a number of items simply because it never occurred to them that it was something you could ask for. In ideal situations, the perk is win-win in that it will cost the employer little to nothing yet will increase employee satisfaction and/or help them to be more efficient.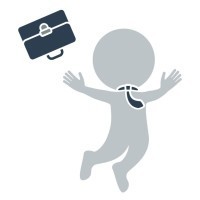 But no matter how insular some clients are on the potential scope of terms available, it doesn't compare to the blinders worn by most middle managers and entry level employees. In most cases, these professionals limit the scope of advancement to financial improvements and some of the more obvious perks like flex time.
Fortunately, a little leg work to help uncover the win-win can go a long way so let's have a little fun today and open up the discussion to share what sort of non-monetary perks you've been able to secure that made you a happier, healthier, more productive arts manager or musician. Keep it simple; meaning, something that's easily introduced in a typical performance review or walk-in raise ask. After all, the more win-win options out there, the better.