In early May, 2014 the Green Bay Symphony Orchestra (GBSO) board of directors announced their decision to shut down the institution after the 2014/15 season. The board has held firm to that decision in the wake of patron support efforts to convince them otherwise but now some of the GBSO musicians are publicly resisting the effort.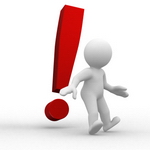 The 5/27/2014 edition of the Green Bay Press-Gazette published an article by Paul Srubas that reports the musicians included in the strategic planning sessions the board cited as the process used to conclude that shutting down was the best option are now crying foul on the process.
[GBSO Executive Director Daniel] Linssen has said the decision to close wasn't made lightly, that focus groups of community leaders, musicians and others were held for the past several years. [GBSO musicians] Westergan and Hennessy both said, however, that the announcement of closure made May 2 came as a shock to everyone in the group.

Both recalled participating in a minor brainstorming session during rehearsal a year or two ago, but it was never made clear to the musicians that the situation was so grim that the symphony could close.
At this point, the organization and supporters have a few potential directions to consider:
The board could remain entrenched against stakeholder resistance and the organization would ultimately shut down under a cloud of anger that will effectively poison the well for any potential re-launch effort.
Board members and executive leadership who feel strongly about the lack of potential could resign and allow new board members to continue. In this scenario, it is almost certain that the group will undergo a few years of institutional retraction before it discovers if a viable path forward is obtainable.
The second option contains a few variations centered mostly around which stakeholders would assume governance responsibilities and given the size of their annual operating budget (below $1mil) one option worth considering is converting the institution into a musician co-op. Typically, this isn't an option I recommend but it might be the best possible solution if a host of additional variables fall into place. At the same time, if the musicians wish to remain a unionized workforce, that presents a few potential wrinkles but it is still a workable solution.
Regardless, any future that involves transforming the existing governance and operating model into something new built atop the existing 501(c)3 or a new entity will need to determine what happens with the current assets.
On the bright side, it looks like the stakeholders have enough time to get their respective ducks in a row then work together toward an end that resembles the second option rather than the first. And wouldn't it be nice to begin seeing an uptick in instances where stakeholders embrace cooperation over conflict.