It must be conference time as Adaptistration Jobs is bursting at the seams following a slew of new listings this week, several of which are CEO and VP level openings at some highly desirable ensembles <cough>Los Angeles Chamber Orchestra</cough>. So take a break from the job hunting meat market that is the conference and peruse choice openings from the comfort of your local coffee shop.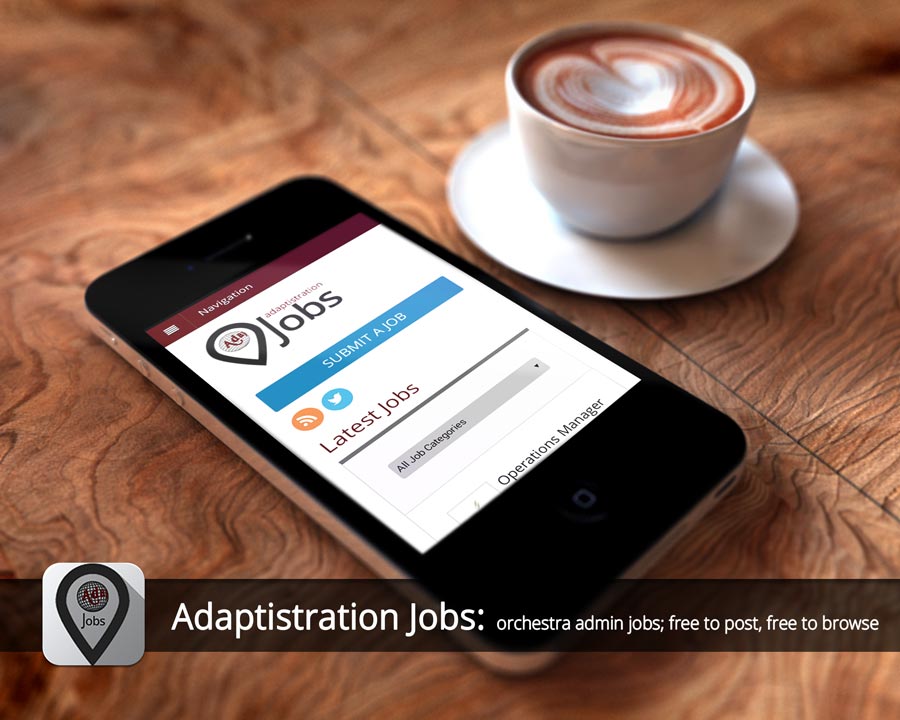 As of now, there are more openings listed at Adaptistration Jobs than ever (37 at the time this article was published); you'll find everything from entry level openings up through highly sought after positions in artistic administration and executive.
And if you are at the conference, use Adaptistration Jobs on your Smartphone or tablet to pull up a listing info in mere seconds; think of it as your no-fail job stalking compass. After all, how else will you know which CEOs and board chairs are looking for new blood?