It's been awhile since the last entry into this series and the latest head-scratcher comes from the Hartford Wagner Festival (HWF). If you haven't heard of them before, it's likely because the group is a nonprofit startup and has yet to present an event. Long story short; their apparent goal is/was to present annual productions of Wager's "Ring" Cycle using a mixture of established and early career level singers accompanied by a synthesized orchestra. It's that last bit that stirred up a hornet's nest of pissed off instrumentalists and Wagner super fans.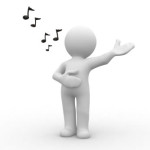 The more you learn about this ordeal, the crazier it becomes. To begin with, even though the organization has 501(c)3 status, the mission statement at its website read more like hard sell marketing copy than a genuine mission statement, right down to the liberal application of exclamation points.
The Hartford Wagner Festival is a bold and totally new concept in the presentation of Richard Wagner's famous "Der Ring des Nibelungen"!  Rarely performed outside of New York City on the east coast, the Hartford Wagner Festival is beginning a four-year project to bring the "Ring Cycle" to the Northeast in a totally new format.  "Up Close and Personal" is the theme for the HWF productions!

Opera-goers will be able to experience the glory of the Ring in our intimate 600-seat theater and with a state-of-the-art fully digital orchestra in a multimedia presentation that will make this "Ring Cycle" an operatic experience to remember!!
Once the organization's intent to use a synthesized orchestra became known, all hell started to break loose. Charles M Goldstein, HWF's founder, president, and artistic director defended his decision to use a synthesized orchestra in a New York Times article from 6/12/14 by going so far as to say that he planned to arrange the playback speakers placed in a pit so as to mimic live instrumentalists.
[Goldman] plans to set up 24 speakers to mimic the positions of the instruments in the pit: speakers for the violins would face up, for example, while one for the French horns would face backward.
You just can't make this stuff up.
The rest of the project embodies a similar degree of wackiness not to mention dubious production values; much of which was evident on the now missing website content. Fortunately, albeit for a limited time, you can dig up the missing pages thanks to Google cache.
Speaking of musicians, they didn't take kindly to Goldstein's vision. A social media storm erupted that went so far as to see some individual musicians contact HWF singers to express their displeasure and encourage them to bow out.
One musician went so far as to cross the Buh?!? threshold by contacting singers with an email signature that read "musicians of the Chicago Lyric Opera Orchestra" and although the letter's author, cellist Mark Brandfonbrener, is a member of the Chicago Lyric Opera Orchestra he apparently had neither authority nor permission to speak on behalf of the entire orchestra.
Brandfonbrener told the New York Times that he "may have overstated his authority, and that ultimately the letter should not be seen as speaking for the whole orchestra."
Perhaps unsurprisingly, "may have" is a bit of an understatement.
In the end, and following a deluge of properly attributed outrage, the majority of HWF's key singers wasted no time putting as much distance between them and the productions as possible. As of now, all the organization's list of board members has been pruned of all names except Goldstein (here's the original list), productions are official postponed until 2015, and any existing ticket holders are being offered refunds. There is no word on whether or not HWG plans to modify its production in the wake and musician and super fan protest.