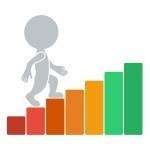 Have you had the time to download and read the National Endowment for the Arts' (NEA) recent report When Going Gets Tough: Barriers and Motivations Affecting Arts Attendance (A.K.A NEA Research Report #59)? It's on my to-read list but I've been hearing from colleagues that it has some intriguing material related to socioeconomic status.
I'm looking forward to reading it given that genuine socioeconomic status considerations tend to get muddied with other equally relevant, closely aligned, yet mutually exclusive aspects when performing arts orgs discuss attendance barriers.
Have you read the report yet? If so, what did you think about the socioeconomic content? Did anything else in particular jump out at you?
Download a Copy of the Report (pdf)