From 6/10/16 through 6/12/2016, Chicago was home to the America's Cup series. Since the races took place right next to my condo building and it was the first time in 165 years the series was held on a fresh water course, it was exciting to walk down Navy Pier each evening and watch the preparations, feel the excitement grow, and ultimately watch the races. Having said that, I approached the series knowing nothing about the America's Cup other than it was a sailing competition so the prospect of learning more only increased the anticipation. Having said that, my enthusiasm waned after visiting the series' website and encountering the less than useful education material.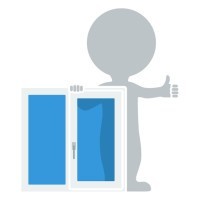 Although the site was lovely from an aesthetic perspective and the user interface was equally well designed, it suffered from a frustrating content shortcoming. I found plenty of information about detailed specs of the racing boats, but most of it was lost on someone like me thanks to a lack of meaningful reference.
But the most frustrating aspect was a complete lack of information about how the race actually works. In short, it's not like watching the Kentucky Derby or the Indianapolis 500 where all of the participants go in the same direction toward a singular goal. I assumed that would be the case for the America's Cup but that was far from what actually transpired.
Having someone explain the race as it unfolded was a wash as well. The series' dedicated app that promised to provide these sorts of real-time details was a complete wash and the lack of live broadcast coverage meant newbie spectators were stuck watching the race through the fog of ignorance. In the end, I didn't care any more about the series than before I started the learning process and felt more than a little cheated that self-education resources were so difficult to find from official sources.
The only silver lining was being fortunate enough to watch the first day of races with a friend who was an experienced sailor. He knew the the ins and outs well enough to explain what was happening and why.
It was difficult to miss how many of these challenges our field shares with this sport and it underscored why the effort we put into readily available and thoughtful newcomer content is so very important.
There are no shortages of topics to consider when determining what that content should and shouldn't include, but it's all academic if you don't set aside the time to for regular review and updates.
To that end, when was the last time your organization allocated time and resources to the review and update process for newcomer material?