In Part 1, we discovered that there's something not quite right at the Baltimore Symphony Orchestra (BSO) where frustration has given birth to disenfranchisement. The musicians feel the institution's overall commitment to artistic integrity has slipped below acceptable levels whereas BSO president and CEO, Paul Meecham, feels that the group is making tremendous strides and is as competitive as ever for both salaried and substitute musicians.
Ultimately, the only people in a position to adequately assess the organization's reputation and attractiveness are the orchestra musicians it courts.
As such, I reached out to several long time, well established, and first call Mid-Atlantic area freelance orchestra musicians to get their take.
Given the fact that none of these professionals are protected by the security of tenure and are hired purely at the discretion of both the BSO and its musicians, they have been provided the courtesy of remaining anonymous in order to avoid undue retribution.
The Imperial Tailor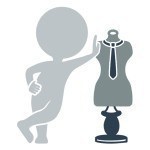 For the sake of perspective, since the turn of the century the BSO went from paying substitute musicians 100 percent parity with salaried musicians to having the worst substitute musician parity rate in the Mid-Atlantic area.
As of the 2013/14 season, the BSO paid substitute musicians 21.27 percent less per service than full time musicians and compared to regional peers, they paid $2.57/service more than Charlotte Symphony, $32.08/service more than Richmond Symphony, $38.74/service less than New Jersey Philharmonic, $6.50 less than a principal musician substitute in the Reading Symphony, and less than half of the Washington National Opera Orchestra base per service rate.*
Consequently, it isn't difficult to see how the BSO has managed to cultivate a reputation among the area's freelance musicians as being one of the lowest paying jobs in the area.
"I myself passed over a series of BSO performances in lieu of services with the Reading (PA) Symphony, whose per-service rate was higher and, the RSO paid mileage," said one musician with nearly a decade of playing with the BSO. "For me it was a sad realization that a [regional] orchestra would have larger earning capacity than the Baltimore Symphony."
Another musician focused on not only the pay but the work environment.
"I feel really terrible when I job hop but the BSO pay used to be so much better that anything else around it was tough to say no," said a musician with nearly 15 years' experience as a substitute with the BSO. "And it was a really existing [sic] group to play with, it gave you that musical high that makes this hand to mouth lifestyle worthwhile."
Unfortunately, the BSO's reputation has tarnished to the point where it is one of the least satisfying substitute jobs among their Mid-Atlantic peers. One freelance musician described the BSO as "a gig of last resort."
"It's an unhappy place to play, the regulars all seem beaten down and even when the music making is good you still leave feeling kind of empty," said the substitute musician. "And when I can make more filling in at Reading – Reading – than I can in the BSO, it really becomes a gig of last resort."
Another musician took exception to the way both stakeholders described the environment.
"I would love to know what they base their opinions on because no one ever asks me what I think after subbing there," said one exasperated musician. "Sometimes it feels like you're the only clothed person walking into a building full of naked emperors."
Another long time substitute musician felt like both stakeholders have let down the orchestra.
"Some substitutes felt betrayed by the full-time members, like a slap in the face after years of bringing quality performances to the orchestra," explained one musician. "Substitutes took a substantial financial hit, as the new compensation was only a percentage of an already-reduced base salary. It seemed that carrying the standard of a '52-week orchestra' had somewhat blinded the full-time musicians into protecting their personal interests and not the overall quality of the ensemble by letting the substitute pay slip below parity…For those substitutes who were once proud to bolster the BSO ranks it felt weird to see this decline. But as freelancers putting together careers with various orchestras, many understood the decline in substitute quality was because the BSO was no longer financially feasible."
It is worth pointing out that since publishing Part 1, dozens of unsolicited emails arrived, all from freelance musicians who are verifiable current or former BSO substitutes. When combined with those interviewed for this article, it presents a clear pattern of accelerated institutional decline.
Looking Ahead
In the end, the BSO's stakeholders seem to have a great deal of ground to cover in order to maximize artistic and fundraising potential for their centennial season.
Clearly, their position as a gravitational force capable of attracting the very best substitute musicians isn't what it once was and could very well be a sign pointing to larger institutional identity crisis.
On one hand, the musicians may find their current compliment of 84 distasteful but without provisions in the agreement to return to previous numbers, the employer is under no obligation to gear strategic activity to accommodate those numbers; consequently, the burden to convince and inspire them to action is theirs and theirs alone. Moreover, they ultimately agreed to terms that created one of the lowest parity rates for substitute musicians among all ICSOM level ensembles so they can't lay the entire blame for how that impacts the work environment and artistic standards at the feet of their employer.
At the same time, the BSO would be foolish to turn a blind eye toward concerns about artistic integrity and sharp drops in job satisfaction then feign surprise when the musicians go public in an effort to be treated as genuine stakeholders. Moreover, implicit threats that things will only get worse if they continue their public campaign of disenchantment only reinforces accusations of an indifferent attitude and caustic leadership style.
Perhaps unsurprisingly, the musicians could wait until the upcoming bargaining cycle to lodge these complaints and use them as traditional leverage but given the recent outcomes in St. Paul, Minneapolis, and Atlanta, it seems like an odd choice for an orchestra's board and executive leadership to embrace the increasingly hostile environment of contentious bargaining over less antagonistic options.
Ideally, recent events will help all stakeholders understand the value of earnest communication and honest self-evaluation while recommitting themselves to working with one another between bargaining cycles as opposed to working against each other a year from now.
* For an even greater perspective, here are some more comparisons from the 2013/14 season: the BSO paid substitute musicians $6.34/service more than Austin Symphony, $1.88/service more than California Symphony, and $2.12/service less than Oakland East Bay Symphony and $26.12 less than Columbus Symphony.