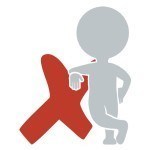 In the silver age of new media, one might think that the proliferation of new voices and platforms would expand discussions about classical music. By and large, it has done exactly that; at the same time, it has also served as fertile ground for some of the least productive topics to proliferate like a super virus going airborne in midtown Manhattan. To that end, and in the same spirt as the #BanBeloved campaign, here are five topics that should never be written about again.
1. Classical Music Is Dying.
It's been written about for nearly 100 years and it hasn't happened yet but that doesn't seem to be stopping folks from trying to write about it.
2. Classical Music Is Alive And Well.
The only thing more annoying than raining on everyone's parade is blowing sunshine up their backside. Spoiler alert: just like all forms of art, classical music has ups and downs but that's just a sign it's moving forward.
3. The Graying Audience.
You're not fooling anyone, this is just repurposed Topic #1.
4. Baumol's Cost Disease.
Most articles are nothing more than painfully oversimplified summaries designed to appeal to arm-chair analysts. The next time someone tries to bring up the topic, dig into them with this.
5. We Need More Pops To Get Kids In The Hall.
This is just the sort of thing that gives good managers, bad ulcers. Fortunately, this nonsense is met with a flood of voices willing to point out a bad idea as a bad idea.
What other topics would make it into your shortlist?