Sarah Marczynski published an article at ArtsHacker on 3/27/2015 titled 10 Ways to Build a Strong Relationship with Your Legislator and all 10 are worthwhile tips and it made me think about one of the most overlooked areas of governance we haven't examined in a few years: the need to establish and maintain an effective government affairs committee.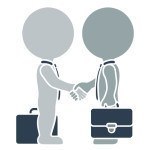 It never ceases to amaze me at how many arts groups either neglect to leverage the value from city and state lobbying efforts. In some cases, there are misperceptions about nonprofits and lobbying but more often than not, it is good old fashioned reticence that prevents arts orgs from developing a crack team of connected board members capable of keeping their organization on legislature's minds.
Nonetheless, this is a topic worth exploring in more detail over the next few months; in the meantime, take a look at the pair of articles here on the topic and give Marczynski's list a read as well.