WQXR's Conducting Business podcast with host Naomi Lewin and producer Brian Wise published an episode on 3/26/2015 that examines the Performance Simulator, a facility located at The Royal College of Music that claims to create performance-like conditions in the confines of a regular practice room. The goal, according to the program's guest, Dr. Aaron Williamon, a professor of performance science at the Royal College of Music who helped to develop the technology, is to "help performers learn to cope with the heightened pressures of a stage environment."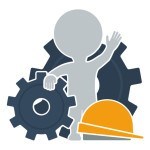 Here's how Williamon described the Performance Simulator to WQXR:
"…a musician appears before a life-sized video projection of an audience, which can be appreciative (clapping, smiling) or downright hostile (coughing, sneezing and even booing). The room is fitted out like a concert hall, with spotlights, curtains, a back-stage area and stage furniture. The virtual audience's response can be manipulated by a stage manager behind the scenes."
Granted, anything technology based is going to catch my attention and score a few bonus points in and of the technology factor alone; but when I actually took a look at the promotional video, I felt like the victim of a bait and switch scam. I could go on (and on and on) about how many things are so very wrong with this project but the program's other guest, Chattanooga Symphony & Opera concertmaster and Neo Classical author, Holly Mulcahy, does a fine job at justifiably picking apart the profound shortcomings albeit with the sort of poise she's known for. So if you're anticipating a shark attack style evisceration that would make reality television proud, you may want to adjust your expectations.
Carve a few moments out of your day and give the program a listen as it does touch on the very real problems faced by musicians on the audition circuit and those plagued by the sometimes overwhelming pressures of live performance. And for the sake of being entirely clear, I would say the Performance Simulator appears to be one of the least useful options available, especially from an ROI perspective, to address those issues.
In the meantime, don't tell Dr. Williamon about Oculus.