On 1/16/2015 we examined some early returns from the 2014 Readership Segmentation Survey and I have finally found some time to dive deeper into that data. We'll take a look at results from all demographics later this month but today's post is going to cover results from the 25-34 age group.
Without a doubt, the largest increase in overall readership is from Millennials; having said that, their ethnic composition (80%+ Caucasian) and sex (nearly 55% male/45% female) mirrored those from other groups but that's where things started to deviate.
Readership Share & Occupation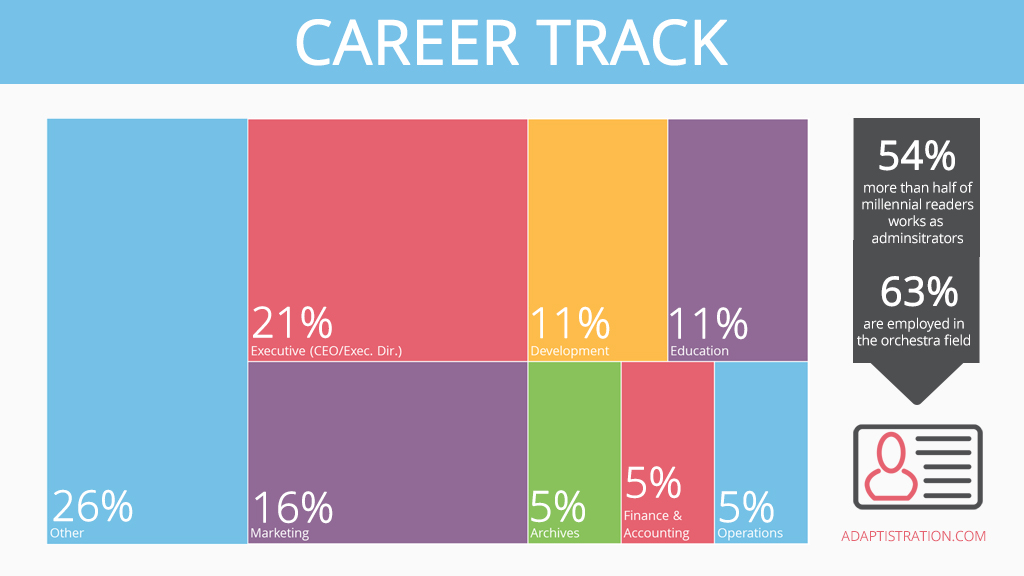 Value, Satisfaction, & Engagement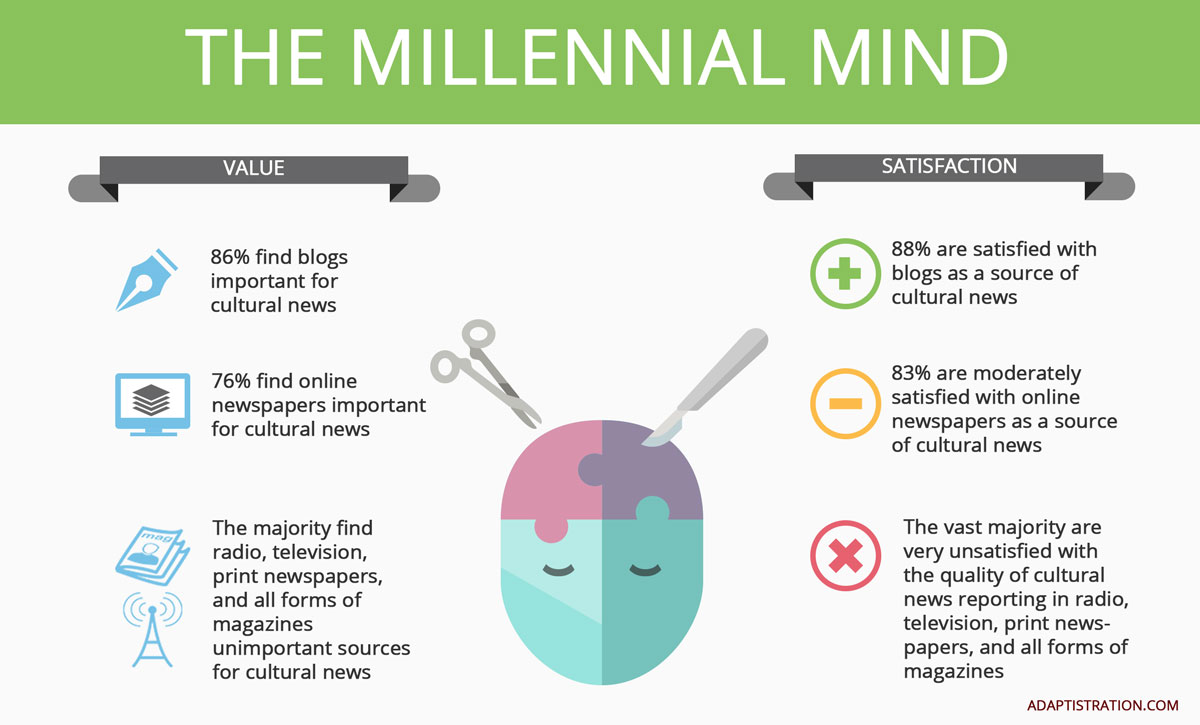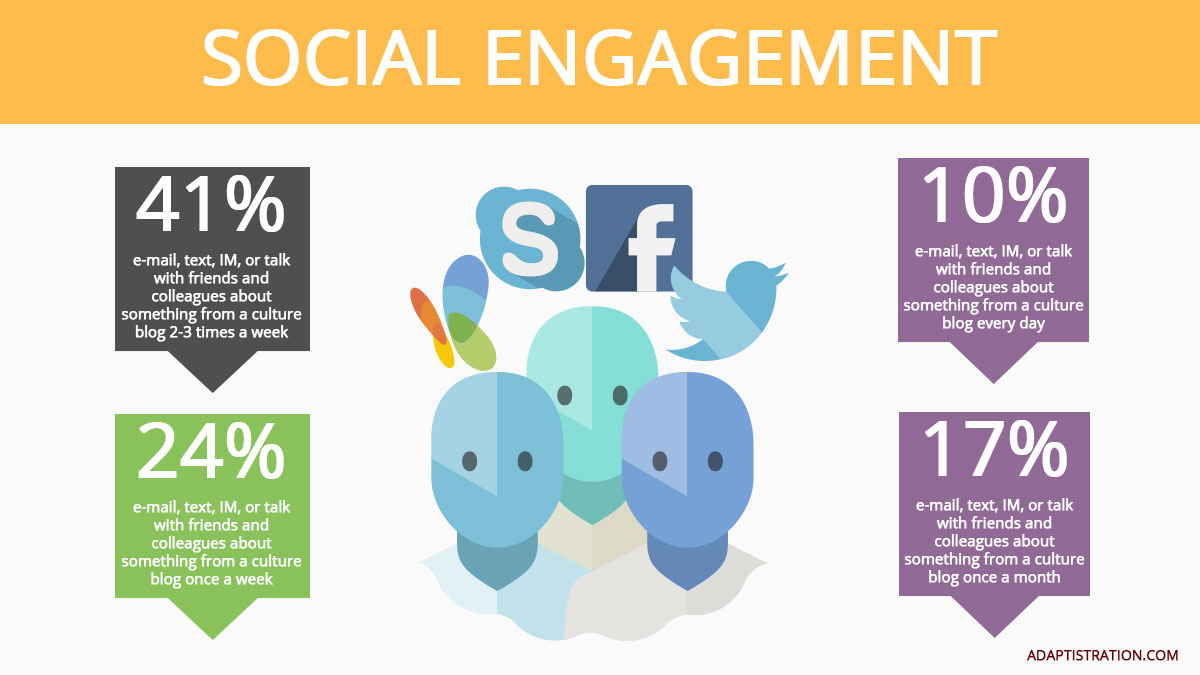 But Why?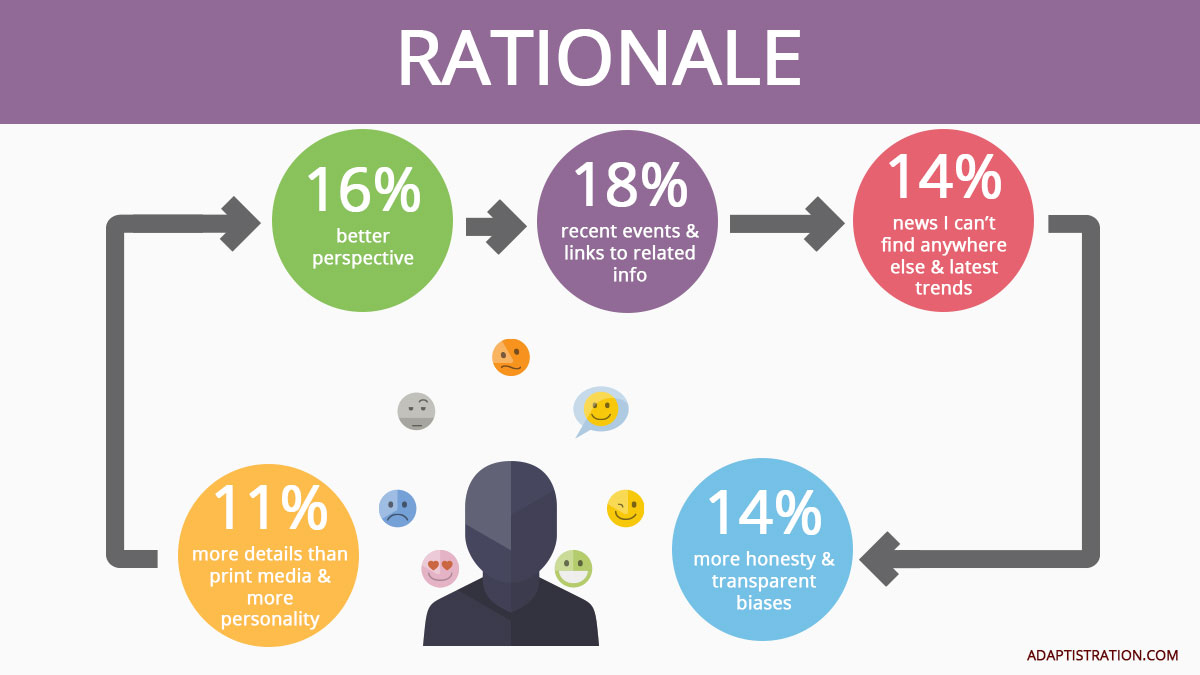 In the end, it is important to keep in mind that the results are not intended to represent the insight of culture blog readers as a whole, rather, they are solely the responses from Adaptistration readers. Having said that, I still wanted to share the results from the nearly 500 respondents as it should provide some measure of broader understanding. We'll examine the comprehensive results in a later post, until then, thank you to everyone who took the time to complete the survey!
Here's a little something special for those you you that like big infographics…