The 5/12/2015 edition of BlouinARTINFO Blogs published an article by Larry Blumenfeld that examines (h/t Thomas Cott) a recent instance of nonprofit governance abuse for personal gain.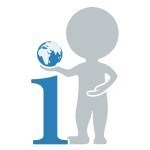 The details are worth your time but one overarching item in particular that stands out in sea of conflict of interest driven misconduct Blumenfeld chronicles was a decision by one of the nonprofit organizations involved to amend its bylaws so as to accommodate the unethical transgressions. This is an excellent example of what can go wrong with a lack of transparency and no genuine deference toward ethical governance.
It brings to mind some of the more recent situations in our field where board level decisions have been designed to deliberately obfuscate financial records related to executive compensation. And based on the League of American Orchestra's 2015 Conference agenda, it looks like ethics and transparency aren't exactly high priority topics (or even a blip on their schedule's radar).
Consequently, it would be worthwhile to set aside some time to read Blumenfeld's article then circle back to the post here from 7/14/2014 titled The Death Of Ethics if for no other reason than to keep ethics at the forefront of your mind.