Chattanooga Symphony concertmaster Holly Mulcahy published an intriguing article on 7/8/2015 that takes an unfiltered look at why those in our field may be getting what they are asking for when lamenting that no one seems to care about orchestra music. The good news is that yes, people really do care but the other side of that coin is we aren't doing nearly a good enough job at crafting our narrative to get them to that point.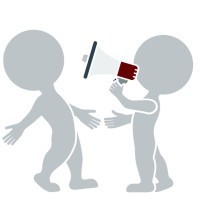 Mulchay's post is, in turn, based on an article by Paul J. Zak, Ph.D, Director of the Center for Neuroeconomics Studies at Claremont Graduate University, which was featured in the April 2015 edition of Entrepreneur magazine. The part that caught Mulcahy's attention is the editorial blurb that introduces the article; in short, it cuts to the quick of what is heard so often from a myriad of stakeholders in this field.
Amy Cosper, Editor in Chief of Entrepreneur said in her note, "One of the most frequent comments I hear is: People just don't understand us, our value and what we do, but we are absolutely the best at it. That statement is a problem….If you ever catch yourself making that sort of statement, take a step back. Because it is total BS."
Yes, those sorts of sentiments are total BS and in a field that coasted along for so many decades on a position of inherent value (i.e. "we're the cathedral of high art"), it becomes that much easier to slip into the bear trap of frustration when reality arrives at your door as an uninvited house guest that just won't leave.
Interestingly enough, this is one topic that finds its way into both administrator and musician stakeholder camps with equal aplomb; however, the latter group is comparatively new to these challenges.
It is difficult to miss the sharp uptick in the number of players' associations which have started some form of formal communication portal, whether it be a website, social media platform, digital newsletters, or all of the above. And notwithstanding a few excellent exceptions, most of these efforts come across as responses to the sorts of straw-man arguments Cosper defined as BS; as a result, their efforts tend to reinforce the negative contexts they seek to enlighten.
It's a vicious cycle and not unlike a clever knot in that the more you struggle, the tighter it becomes.
Do yourself a favor and carve out a few moments to read Mulcahy's article; my bet is you'll be thinking about it on and off for the rest of the week.
Read Classical Music Is Cancelled! At Neo Classical