Transparency within the nonprofit performing arts field has always been a troubling issue, in short, most measures fall far short of where they need to be and the byproducts are a string of internal abuses, financial mismanagement, cronyism, and even embezzlement. So whenever calls for increased transparency are heard, it should be a welcome message but it seems that an exception to the rule is unfolding at Carnegie Hall.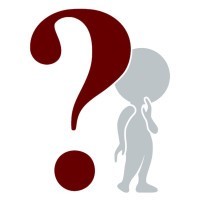 In this instance, Carnegie Hall board chairman, Ronald O. Perelman, became the focus of public attention following the release of an email he wrote to fellow board members asserting a "troubling lack of transparency" related to "an inability to obtain a full picture of Carnegie Hall's financial operations, especially as it related to profits and losses involving performances."
The story has been covered extensively within the New York media; The Wall Street Journal published an article on 9/16/2015 by Gregory Zuckerman and Jennifer Smith and The New York Times followed suit with an article on the same day by Michael Cooper.
According to those reports, it is becoming increasingly clear is that Perelman is apparently using his chairman position to advance a personal agenda against another board member and fellow billionaire, Len Blavatnik, who outbid Perelman in 2011 for control over Warner Music Group.
That piece of recent history becomes important in light of the fact that much of Perelman's motivation for increased transparency stems from unspecified process related concerns related to Carnegie's involvement with the Warner Music Prize, a $100,000 award given to a young classical musician. The prize, and related gala ceremony, is funded by the Warner Music Group and the Blavatnik Family Foundation.
During his brief tenue as chairman, Perelman has drawn considerable negative attention that includes campaigning for increased pop/rock programming and making statements that Millennials have a general distaste for classical music.
Consequently, even though his stated concerns over a lack of board access to concert event expenses seems like a good thing on the surface (and really, every board should have access to that data), it isn't difficult to imagine that his motives have less to do with stewardship and more with advancing his own programming agenda.
As of now, it looks like Carnegie is going to suffer one way or another as Perelman has turned this dispute into an ultimatum where even personal agendas have ulterior motives. According to the New York Times report, Perelman wrote that "if we cannot get these issues resolved, I will not stand for re-election as chairman," meaning, the organization must alienate some board members and large donors by supporting Perelman or cross him at the cost of alienating a different group of board members and large donors.
How anyone involved in the dispute doesn't see this as the billionaire's version of "I'm going to take my ball and go home" is a mystery. With any luck, Carnegie will manage to minimize the damage and put these issues to rest sooner rather than later.
Update: reports from this morning indicate Perelman may decide to resign as chairman as early as this afternoon. Keep an eye on NYC news sources as they appear to be on top of events in as close to real time as possible.