The latest group to settle from our list of mid to large budget orchestras with expired agreements is the Dallas Symphony Orchestra (DSO). Their two-year agreement contains three percent increases in base musician wages in each year along with a one-time $750 payment to each musician at the onset of the agreement's term.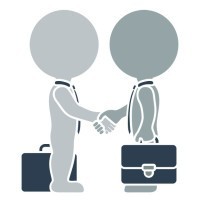 And like a number of other professional orchestras, the DSO will launch a joint musician/board/staff task force to explore options for ongoing health benefits, however, the task force is only responsible for providing recommendations as opposed to enacting any actionable endorsement. The agreement also contains modest modifications to work rules, updates to definitions, and side letter extensions. The DSO issued a brief press statement on 9/25/15 with quotes from the employer and employee representatives but very few details otherwise.
One welcome item of note is the DSO continues to be only one of a dozen International Conference of Symphony and Opera Musicians (ICSOM) ensembles to maintain substitute parity (readers interested in learning more about this topic can dig into the Equal Pay-Equal Work topic archive).
Here's an updated version of the fourteen mid to large budget orchestra and opera organizations with a collective bargaining agreement that expired within the last three months; six down, eight to go.
Chicago Lyric Opera 6/30/2015

Chicago Symphony 9/13/2015
Cincinnati Symphony 9/13/2015

Cleveland Orchestra 8/30/2015
Columbus Symphony 8/31/2015

Dallas Symphony 8/31/2015

Florida Orchestra 8/31/2015
Fort Worth Symphony 7/31/2015
Grand Rapids Symphony 8/31/2015
Milwaukee Symphony 8/31/2015
New Jersey Symphony 8/31/2015
Philadelphia Orchestra 9/13/2015
San Antonio Symphony 8/31/2015


Utah Symphony 8/31/2015