Do you know if your Google Analytics data is corrupted by ghost referral spam?
Wait, I didn't know Google Analytics data could get spammed. What's ghost referral spam or for that matter, regular referral spam?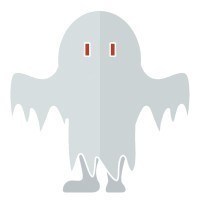 Unlike most types of spam you're probably familiar with already, referral spam doesn't actually interact with your website directly (which is good) so there's no real security risk (super good), but it will mess with your metrics data in a malicious way (not good at all).
If it goes too far, it will make your Google Analytics reports nearly unusable but don't fret, there are ways to deal with it.
To that end, I published a tutorial article at ArtsHacker.com today that provides step-by-step instructions on how you can create filters to keep these spammers at bay. Designed for everyone from entry level to advanced Google Analytics users, you'll get everything up and running in no time at all.