I don't typically point out job openings here at Adaptistration but today will be an exception to the rule thanks to an unusual set of circumstances that managed to produce not one, but two openings inside an organization for all the right reasons.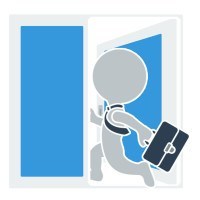 In this instance, the Chattanooga Symphony & Opera (CSO) is looking for a Marketing and Communications Manager as well as a Development and Specials Events Manager. These openings are the result of the organization promoting their Director of Marketing and Corporate Partnerships, Samantha Teter, to the Executive Director position thereby creating the need for these two new positions to adequately fill those responsibilities.
In full disclosure, and something that will not come as a surprise to regular Adaptistration readers, I am the organization's web provider plus my wife serves as the CSO's concertmaster. In this instance, all of those items have contributed to my becoming more familiar with the organization than compared to a peer ensemble where those connections did not exist.
This means that from a professional perspective, I can say with a great deal of confidence that the CSO is in the right place at the right time for attracting the best possible candidates for these two positions.
If that weren't enough, the city itself is a wonderful place to live; it has a thriving tech industry (it's called Gig City for a reason) and I have yet to encounter a city with such a high ratio of top notch coffee houses per capita (that includes you Seattle). If that weren't enough, its culture community is listed as one of several major draws per a recent article in the Wall Street Journal.
Just look at this video their chamber of commerce recently released; the satirical approach helps underscore just how much Chatt is the new San Francisco…without all of the San Francisco, if you get my drift.
It's hip, exciting, and a downright entrepreneur magnet so you can imagine how much opportunity that means for their cultural sector.
So what are you waiting for? Go, apply, interview, and win one of those jobs!