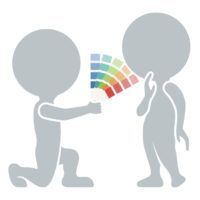 It is no secret that good color palettes implemented effectively can help sell tickets and inspire donations, but are there colors that can discourage revenue generation? According to research sponsored by the Australian government, the answer is "yes."
The Aussie's want to discourage cigarette smoking and part of some recent government sponsored efforts include identifying a color capable of discouraging citizens from engaging in certain behaviors.
Did this color work its way into your 2016/17 promotional materials?!?
Find out at an article I wrote for ArtsHacker where you'll not only discover what color it is but you'll find links to the research project and more.
Read The Article at ArtsHacker