The International Federation of Musicians (FIM), not to be confused with the American Federation of Musicians (AFM), recently launched a webpage that rates major airline musical instrument carry-on policies (h/t MusicalAmerica.com). Perhaps unsurprisingly, most don't fare well.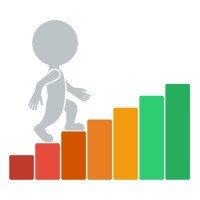 According to FIM, the information used to create the ratings came directly from each airline's website and as anyone with a degree in public administration will be happy to point out, the gulf separating policy and implementation can be vast. Consequently, ratings should not be assumed to be an accurate representation of actual musician experiences. Nonetheless, it's a great start and FIM keeps everything simple by adopting three ratings:
GREEN: These companies accept musical instruments in the cabin, provided they fit in the overhead compartments or under a seat, without specific size limitations.
AMBER: Airlines that do not comply with the current US FAA regulation but apply size limitations that are more [favorable] than those applying to regular cabin luggage.
RED: Airlines that apply the same size limitations to musical instruments as to regular cabin luggage.
Among major US carriers, American Airlines, Delta Airlines, Hawaiian Airlines, JetBlue, and Southwest Airlines garnered Green scores while United Airlines and US Airways rank Amber. Alaska Airlines earned a Red rating and not listed were Allegiant Air, Frontier Airlines, and Virgin America (although Virgin Atlantic and Virgin Australia were listed).
It would be interesting to cross tabulate these scores with a database of ratings based on actual musician experiences. Perhaps the AFM will follow up on that part.
Visit the FIM Ratings Site