One of the best parts of working with such a variety of culture publications is working with some genuinely amazing people. To that end, Ceci Dadisman (my fellow contributor at ArtsHacker.com) came up with an absolutely wonderful idea a few months ago to highlight wonderfully creative arts administrators and their projects and I'm extraordinarily pleased to officially announce the official launch of ArtsHacker's Most Creative People in Arts Administration program!
Ceci published an article today that walks through the program's development process.
In our lives as arts administrators, it is all about the art, right? Everything we do is to showcase the art and the artists, whether they be opera singers, ballet dancers, violinists, painters, etc.  And when recognition comes, it is usually related to the art like reviews and awards.

But what about all of the hard work that goes in to getting people to see the art?  What about all of us working "behind the scenes" to get people to buy tickets to that show? What about the hours of work that went into crafting engagement programs in the theater lobby designed to educate new audience members and are skillfully presented as just "fun"?

As all of you know, these days it can sometimes be difficult to convince someone who has only ever been to a classical music concert once on a field trip 30 years ago when they were in elementary school to spend $100 on a ticket to sit quietly in a dark theater and listen to music that was written 250 years ago and have a meaningful experience. Amiright?

I've always had an idea floating in the back of my head to recognize and honor arts administrators for their work in not only at their organizations but also as it relates to the field in general.  Sort of like a "40 Under 40" or "Most Creative People in Business" but for the arts. Luckily, the team here at ArtsHacker is amazing and we have brought it to reality.

I present to you the first annual Most Creative People in Arts Administration list.
Selection Process
Recipients will be selected based on their contributions to their organization and to the field of arts administration as demonstrated through creative projects, initiatives, and programs created to further the mission of their organization and the arts in their community and beyond.
There will be no preference awarded to position or experience and nomination is open to institutional employees throughout all departments as well as consultants and freelancers.
After careful review of all nominees, their organizations, and their selected projects, the selection committee members will determine the recipients based on the following criteria:
Project, initiative, or program creativity.
Leadership in deploying and managing the program within the organization or community.
Community/audience engagement through the program.
Demonstrated application for furthering the respective organization's mission.
Relevance to furthering the arts at the community, regional, or national level.
The selection committee will will be comprised of all active ArtsHacker contributors and recipients will be determined by majority vote. ArtsHacker contributors may nominate candidates, however, they will be recused from voting on any nominee in an organization they work or is actively a client or business partner.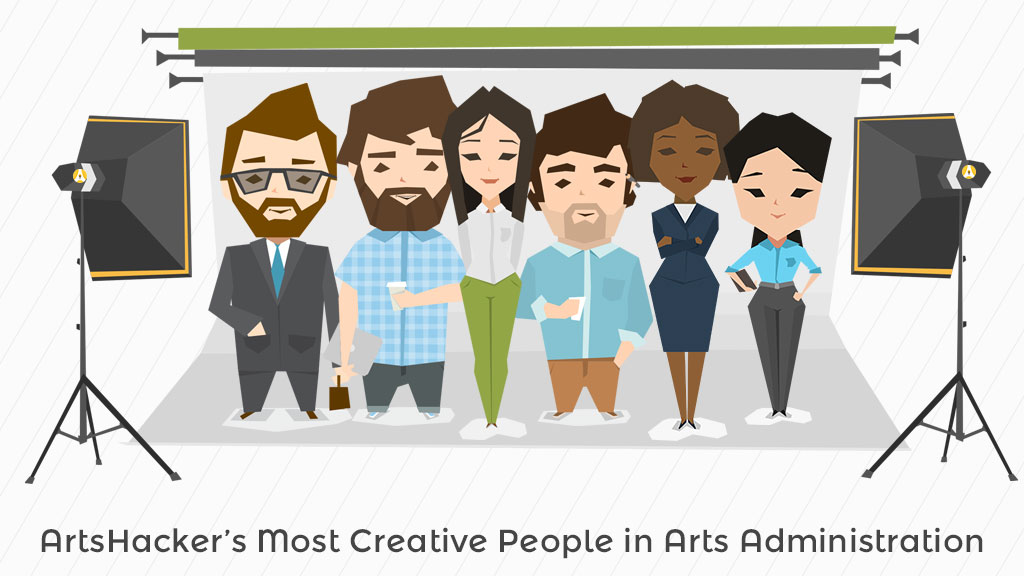 The nomination period is currently open and for the inaugural list, the deadline for nominations is Wednesday, November 09, 2016.
Learn More About The Program
Nominate A Colleague