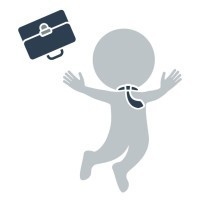 What a treat to learn that the Click.Click.Done. Developing Your Google Analytics Skills session was a big hit with attendees at the 2016 Arts Midwest conference and produced a 95.8 percent overall satisfaction rating!
Many thanks to Arts Midwest Program Manager Brian Halaas and all of his colleagues who made our work easier and constantly made sure my fellow panelists and I had everything we needed on the day of the session.
Speaking of my fellow panelists, we put together an article at ArtsHacker.com about the session that includes attendee ratings and feedback.
You'll also be able to access the special companion website we created to provide supporting content relevant to the skills attendees were developing at the session. It functions as a terrific stand alone resource on analytics and also has a host of high value resource links (not to mention a link to the 77-page slide deck).
Read The Article at ArtsHacker.com