Back in 2014, we started a campaign to eradicate the B-word from orchestra promotional material. At the time, it did a respectable job at keeping things under control but just like a virus that keeps mutating, "beloved" has found its way back. But this time, it brought a gaggle of old school "greatest-art" adjectives along for the ride.
Here's the latest example from an orchestra's Facebook post (h/t to a colleague who shares my view, you know who you are!). To be clear, this instance is anything but an exception to the rule for 2017/18 marketing prose.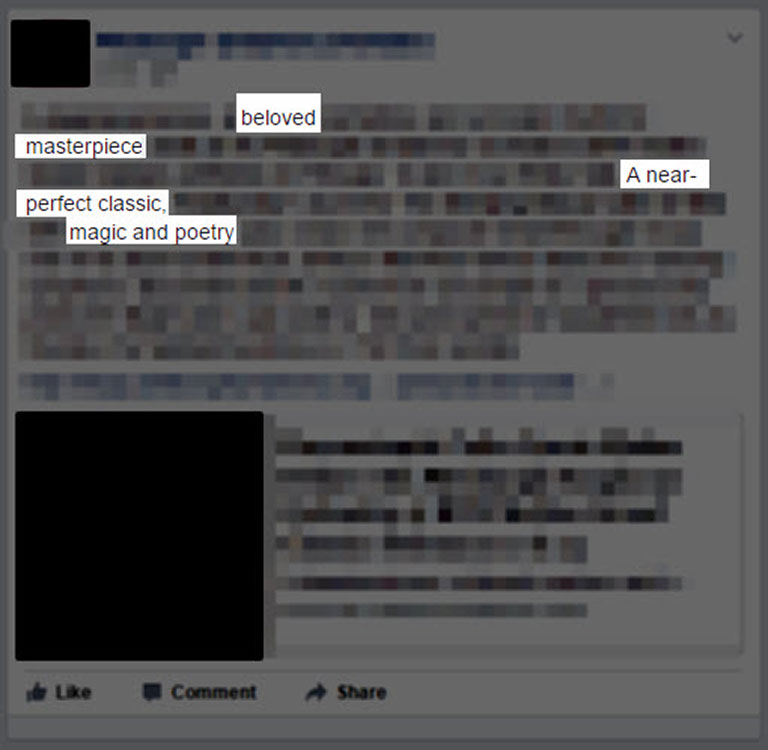 Why take up all that room with other words? How about simply cutting to the chase with this "great art" adjective turducken:
A near-perfect classic masterpiece filled with magic and poetry beloved by all.

So let's try this again…from the top, this time with feeling:
[easy-tweet tweet="Every time an orchestra uses the word beloved in marketing material, a kitten dies." user="adaptistration" hashtags="BanBeloved"]
Keep the ball rolling with your own social media posts. If you come across B-word marketing point it out with the #BanBeloved hashtag; you get the picture. If everyone chips in it shouldn't take too long to get this outbreak under control.