Astute visitors may have already noticed the new "Related Posts" function at the bottom of each post. This is one of the newest features related to the Season of Updates and unlike the previous version, this one is learning what to display based on how you surf through content.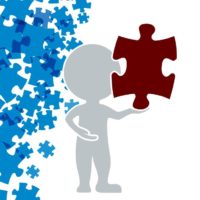 No worries, there isn't any sort of IP based user tracking going on. Instead, the function is analyzing when users visit more than one page and using that user flow to begin tweaking how it picks and chooses related post content. For example, if site visitors tend to follow the organization taxonomy more frequently than the general categories, it will tend to show more posts related by the former.
In addition to that type of content, it's considering similar keywords in title and custom taxonomies (like this Negotiation Process "series" archive).
All this means, the more you explore and read, the more impact it has on defining relevant content.
And speaking of related content, there's a terrific article at Neo Classical from Holly Mulcahy about changing the way we engage patrons by cultivating curiosity.
Self-discovery and ownership of the experience will ultimately bring more joy to newcomers. The journey of personal curiosity is unique to everyone. Whose concert experience is this anyway? It's yours. There are no rules on your enjoyment. You decide how and where your journey will take you. When you get curious, there will be more information to take in, I promise.
I've been fortunate enough to have a front row seat to watch Holly cultivate curiosity for more than 25 years and it never get old.
Read Cultivating Curiosity