The 4/14/18 edition of US News and World Reports published an article by Rachael Pacella that examines some a new program at the Annapolis Symphony Orchestra (ASO) designed to being moving more minority music students toward careers as professional orchestra musicians.
The ASO's Annapolis Symphony Academy intends to fill half of the available openings with African-American or Hispanic-Latino students.
This is a great step in the right direction. Having said that, waiting for the field to self-correct is a very long-game approach to an issue that needs addressed in less time.
We examined another option here back in March, 2018 but, admittedly, it was buried inside a post with dual topics. As such, it's worth covering it again with the prioritization it deserves.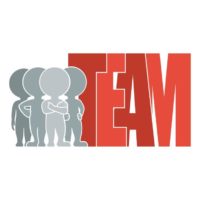 Simply put, if an orchestra wants to become more relevant to a broader cross-section of its community, it needs to reflect that diversity on stage in a quantifiable sense. The only way that's going to happen sooner than later is to begin embracing inclusion requirements for musician and guest artist hires.
For example, if that idea is applied to the Pittsburgh Symphony, it would designate ≈ 25 percent of the non-principal musician complement should be African American.
While no one would expect an orchestra to simply clean house to make room for those hires, there's nothing preventing them from working toward that goal using attrition.
Whenever I take the idea out for a stroll, it invariably gets slapped down by the full spectrum of stakeholders. Most executives, board members, current musicians, conductors, etc. loathe the idea. But most isn't the same as all.
Having said that, the bulk of reticence arrives by way of artistic quality control.
"We need to be able to only hire the best, regardless of sex, race, age, or sexual orientation."
While that's an undeniably crucial foundation for artistic hiring thresholds, I have yet to hear why that would preclude any sort of inclusive hiring practices.
Currently, if an orchestra holds an audition and fails to identify a suitable candidate, it's a no-win result. The next step is to hold another audition. There are numerous instances where this process cycles for years before a candidate wins the audition.
Consequently, why would any orchestra stakeholder expect to use lower artistic standards when hiring minority musicians is a mystery. Yet that assumption is one of the most common responses I encounter.
Orchestras can still hold blind auditions and use the same artistic benchmarks. In short, absolutely nothing about the existing audition process would need to be modified to accommodate inclusion-based hiring.
If the prospect of taking five or more years to fill several vacancies is unpalpable, then that's a terrific reason to take a more active role in helping to increase the numbers of high quality minority candidates.
If that's still not enough, it could be useful to see government and major philanthropic funders begin working diversity requirements into their grant requirements.
It's amazing how much progress can be made doing the right thing for the right reasons when compliance deadlines are involved.