Boston Symphony Orchestra (BSO) Principal Flute, Elizabeth Rowe, has settled her case alleging sex-based pay discrimination. Both parties entered mediation in December 2018 and at the time, the concern was any settlement may have a nondisclosure agreement attached. It turns out, that concern was justified.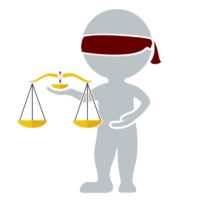 News of a settlement was released last week and a joint statement indicates both parties are satisfied with the outcome and all details will remain confidential.
While it is certainly good news to see an agreement that is mutually satisfying to all parties, the confidentiality clause means there will be little hope for the field to use this experience as a starting point for a larger public discussion.
It should come as no surprise to anyone if this topic doesn't show up on upcoming service organization conference agendas.
The missed opportunity here is the potential for creating a set of best practices that help prevent bias and demand the processes used to determine individual agreement terms for is free from implicit bias and subject to routine oversight.
While I would love nothing more than to be wrong, this is likely the latest in a series of missed opportunities.