According to a report by Geoff Edgers in the 12/11/2018 edition of the Washington Post, the Boston Symphony Orchestra (BSO) and their principal flute, Elizabeth Rowe, are headed to mediation in an attempt to settle her lawsuit alleging sex-based pay discrimination.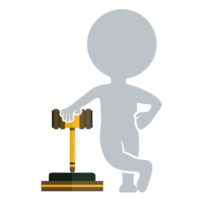 We've been covering the lawsuit since it was announced so if you're just jumping into these issues, do yourself a favor and learn more about the backstory along with a deep dive into the actual complaint via those articles.
Assuming the mediation is successful at producing a mutually agreeable outcome, you shouldn't be surprised to see those details kept under lock and key via nondisclosure agreements (NDA).
Edgers' article does an excellent job at examining some of the broader issues related to Rowe's complaint. I was particularly pleased to see mention of how implicit bias impacts the decision-making process for hiring key musicians.
Another new detail is toward the end, where he reports that the BSO did offer Rowe a pay increase after she filed her suit, but they assert the offer was coincidental and had nothing to do with her legal action.
Only on Aug. 25, nearly two months after Rowe had filed her suit, did the BSO email to let her know it would boost her salary from $236,303 to $250,149 as "the result of our normal annual salary review process and not as a result of your lawsuit." The raise would narrow the gap with [principal oboe John] Ferrillo from $70,497 to $64,451.
Setting aside the circumspect timing of the offer, it doesn't address what is perhaps the strongest part of Rowe's complaint: utilizing contracts guaranteeing males a fixed percentage above base salary while females are only offered fixed dollar amounts.
Here's the exact language from Rowe's complaint:
The BSO also discriminated against Ms. Rowe by the nature of her personal contract, as it provides certain males performing comparable work a fixed percentage contract ensuring these males get automatic increases whenever the base rate is increased. No female is on an automatic increase contract with respect to the orchestral base rate.
The BSO discriminated against Ms. Rowe by paying her an above scale dollar amount which she is required to renegotiate to get pay increases, while certain males enjoy being on automatic pay increases.
According to Rowe, she brought this discrepancy to the BSO's attention. Nonetheless, the organization decided against adjusting her individual agreement to include percentage based overscale nor did they convert any of the male musician individual agreements from percentage based to fixed dollar overscale.
Assuming both parties come to an agreement during mediation, I do hope this item isn't hidden away under NDA lock and key.